A lot of times people ask me how I afford traveling so much eventhough I´m a student. There are just a few things to know what makes traveling affordable.
First of all I work a lot during the semester and save my money. I save it by not going out to eat a lot (the food is usually unhealthy anyways and I prefer my own cooking… and believe me eventhough maybe 6 Euros for lunch doesn´t seem a lot but if you do it often and add a drink it will all sum up and make quite a difference), I rarely go to the cinema or something similar and I don´t buy the newest brand must haves or things like that that other students might do instead.
The most important aspect though is renting my room for the time I travel. I live in a shared apartment with two other girls and luckily they are super relaxed, open-minded and support me in everything I do (I really love them) so they are also fine with me renting my room every time I travel. I use a special student´s platform to put my room online. In Germany it´s wg-gesucht.de. Since it is only a platform to get in contact with each other I downloaded a contract which I always use and I take a deposit as well as a copy of the ID (in some things I am so German). It´s not that I don´t trust people. I totally trust people. It´s just to make sure especially because I also feel responsible for my flatmates who live there, too. So I really recommend doing it with a contract.
I usually travel for 3-4 weeks during my semester break. Sometimes longer. And then I always stay with my grandparents for some days as well. During all that time I rent my room and of course I take a bit more than what I pay because it´s furnitured and I provide everything necessary. That way I save a lot for my trip because I don´t have the fix cost for this month anymore and sometimes even a little extra. I think it´s a really good thing to do besides that I like the idea that other students or young people need a place for that period and my room would be empty anyways. It´s a win win situation. I always had really nice people staying at my room and I liked the idea that while I was gone another nice person would live up my room and be happy to have a place.
I also rent my student´s room via Airbnb from time to time. For example when I visit my family for the weekend. This is another great way to earn a little extra money next to studying and save it for the upcoming trip. In case you haven´t used Airbnb yet you can get a 25 $ voucher if you use it the first time and do it through this link: http://www.airbnb.de/c/jstamm3 
Another awesome thing is Couchsurfing! Couchsurfing is a platform with the idea to connect people that are open for a cultural exchange. You can either couchsurf yourself, which means to stay the night for free at the couch at a person who likes to share their space and getting to know new people from other countries or you can do that yourself and host foreigners at your place. Both is really an awesome experience. If you host people at your place from time to time you will make some friends and once you´ll go to their countries they can give you advices and probably host you as well. For people that don´t have the money to travel at all it´s also nice because it gives at least a little bit of traveling feeling to have travelers from all over the world at your place. Besides that it´s also a nice way to practice English or other languages and get some new perspectives through cultural differences.
To conclude there are many ways to save money for traveling even as a student. It just needs a little bit of organizing and putting up some priorities. For me traveling has always been the most important thing. I have always been saving for it and working hard during the semesters to being able to go out and explore the world. I never had any expensive clothes, brand items, the newest cellphones or anything like that. These things never mattered to me. But therefore I had summers full of adventures, the chance to see breathtaking nature scenes and moments of human connection.
Colllect moments. Not things.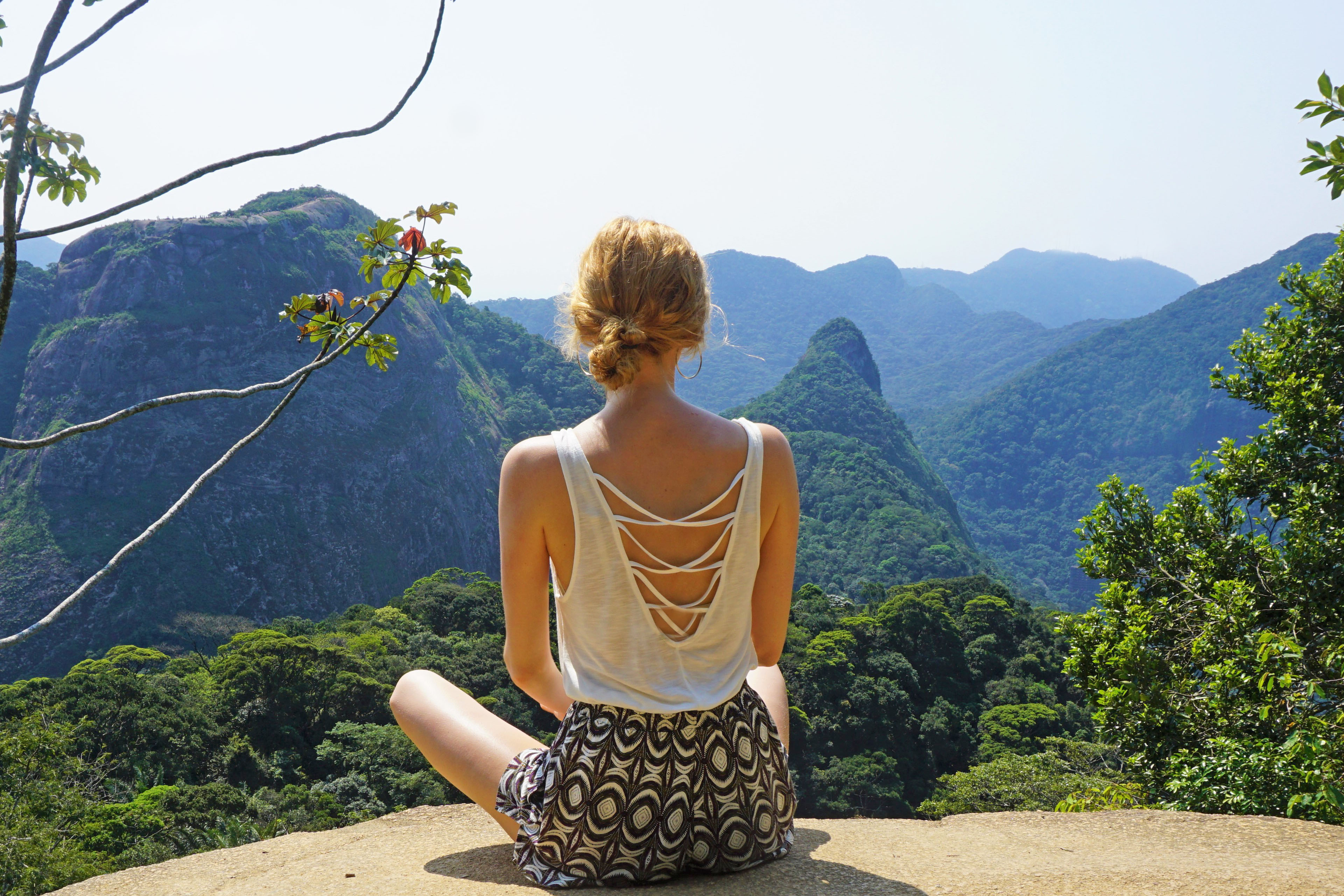 Follow me on Instagram for further inspiration